Maryland Community of Practice for Supporting Families Webinar Series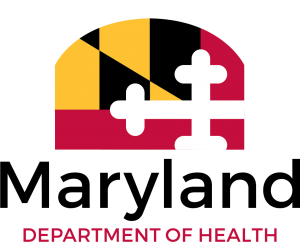 We hope you and your family members are well. COVID-19 has turned our lives upside down and as a result, it is a very difficult and frightening time for all of us. Families caring for their family members with developmental disabilities in their homes, and families restricted from seeing their loved ones are faced with new obstacles that make daily life ever more challenging.
In an effort to support ALL people with disabilities and their families, the DDA will host the Maryland Community of Practice (CoP) for Supporting Families interactive bi-weekly webinar series titled Supporting Families, facilitated by Mary Anne Kane-Breschi, both the parent of a young woman with multiple disabilities and the Director of Family Supports for the DDA.
Utilizing the principles and tools of Charting the LifeCourse (CtLC) framework, Mary Anne will address different topics and areas of concern, such as ideas for Connecting with Family Members during COVID-19; Lessening the Trauma of COVID- 19; activities to do when at home and practicing social distancing; virtual Person Centered Planning meetings; Transition; and Self-Care – Caring for the Caregiver; etc.. Families will have the opportunity to share their stories, ask questions and provide feedback on topics for future webinars.
Our first webinar; "Connecting with Family Members during COVID-19" will take place on Wednesday, April 29, at noon. Subsequent dates are scheduled for May 13, May 27, June 10 and June 24.