We are a mobile workforce!
Our Service Coordinators, Supports Planners and Case Managers
live and work in the communities they serve.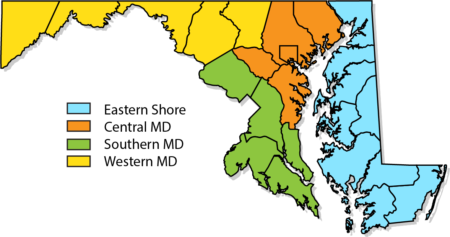 With our fully mobile workforce, we work in areas of the state that are most convenient and important to you, including your work or home. We provide our case management services to individuals residing in the Southern, Central and Western Regions of Maryland.
Western Regional and
Corporate Headquarters
5283 Corporate Drive
Suite 103
Frederick, MD 21703
301-663-8044
888-240-6835
301-663-9609
Central Regional
Headquarters
9 Park Center Court
Suite 301
Owings Mills, MD 21117
410-235-8110
410-235-9475