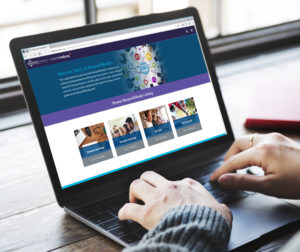 SCI understands the impact and importance of supporting the learning and growth of all team members. Continuing our effort to support and retain qualified, engaged, and productive team members, SCI has added a Training Manager to the HR team.
Our training team delivers New Team Member Training and on-going professional development through our in-house Training Specialists and our partnerships with online providers NonprofitReady.org and Open Future Learning.  NonprofitReady.org is an online learning platform that offers customized curriculum and free training to support career and professional development for nonprofit staff. With Open Future Learning, we prepare our team members in the DDA Program to better support the people they serve covering a broad range of subject areas while remaining dedicated to the field of intellectual disabilities.
The SCI Training Team is working with the University of Baltimore to lay the groundwork for the Service Coordination University (SCU), a state-of-the-art quality training and development program to maximize workforce service quality and to provide career development opportunities for all team members.   The SCU will provide instructor led and self-directed learning opportunities and career management for all team members.