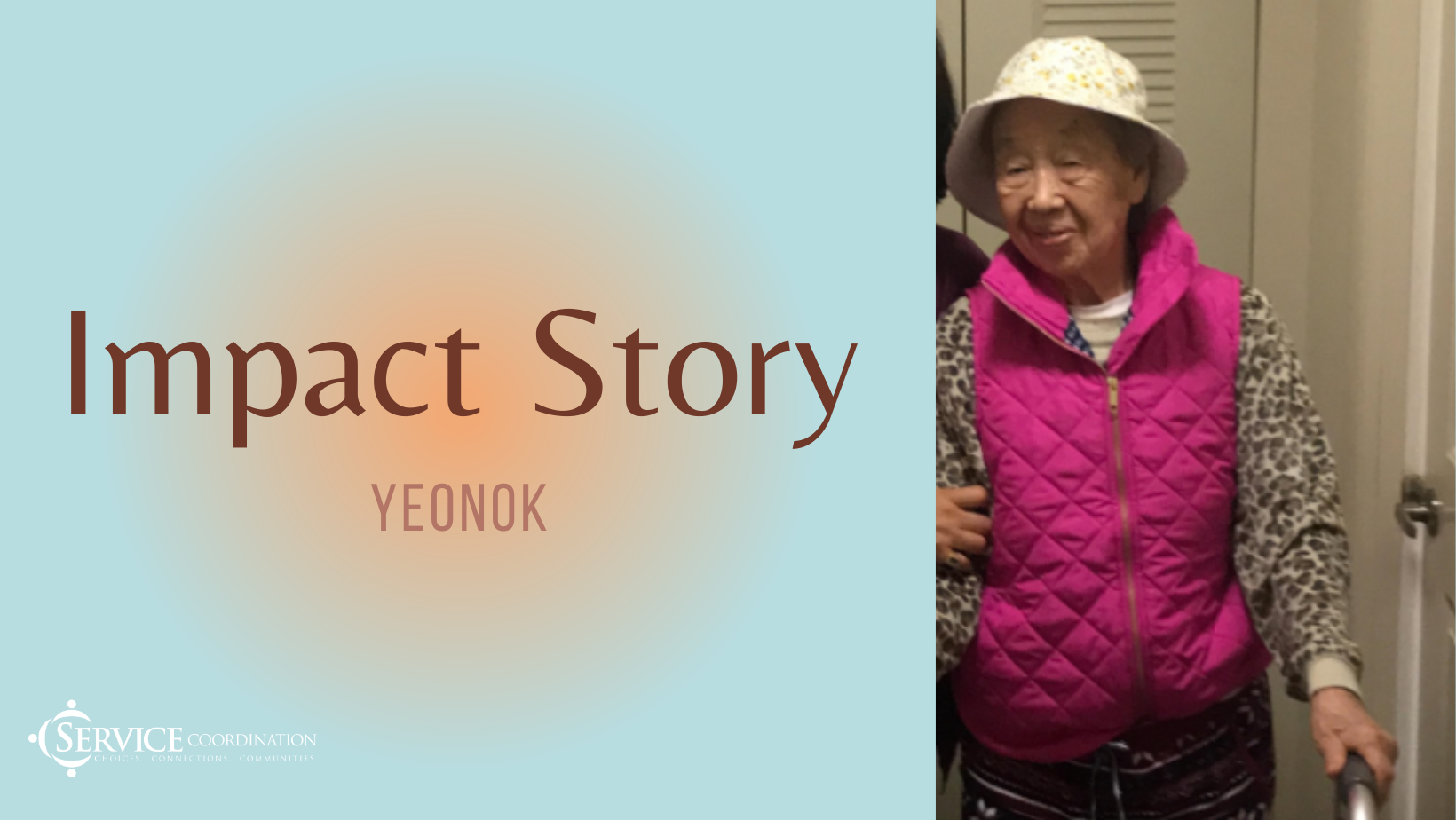 Ms. Yeonok is a lovely woman with a very caring family, who lives in Montgomery County, Maryland. At 90 years young, she spends most of her day relaxing and watching her favorite Korean soap operas. She is often surrounded by her attentive family, who are very invested in her well-being.
In November of 2021, Yeonok experienced a life altering event. She suffered a stroke due to a blood clot in her brain which paralyzed the left side of her body and accelerated the effects of her dementia. However, Yeonok is a fighter and began the extensive and challenging journey to recovery. At the time of her stroke, she was only receiving 12 personal assistance hours (PCA) per week. With the significant changes in her health status, it was vital that Yeonok received an increase in PCA hours so her family began to pay out of pocket. However, the financial obligations were challenging, and her family could only afford a few weekly hours for a limited time.
This presented a risk to Yeonok's ability to live in the community since she could not have the services and support needed to live independently, and the chance of possibly being placed in a nursing home increased. Yeonok wanted to remain in her community. She enjoyed living in her home and being an active community member. Understanding her desire to be home, her family enlisted the help of Service Coordination Inc, and Supports Planner, Kodjo was assigned to her case.
Kodjo immediately began working with the family to better understand all Yeonok's needs. As a result, Yeonok's family began to trust and rely on Kodjo's support. In addition to providing the family with all available options through the Community First Choice Program, Kodjo advocated for Yeonok with the Maryland Department of Health (MDH) by providing in-depth insight into her medical conditions and proving the need for the increase in hours. The family was concerned about how long it would take to enlist the recommended services, but Kodjo kept them updated to minimize their frustrations. Kodjo's level of communication made a huge difference, the family was very receptive, and they knew Kodjo cared about Yeonok's needs. MDH finally approved Ms. Yeonok's request to increase hours, and she was granted 65 PCA hours a week! 
With the successful approval of Yeonok's annual plan of service, her family is finally relieved from the financial stress of paying for PCA services out of pocket. They are grateful that Yeonok can remain living in her beloved community where she feels empowered and independent – her ultimate goal was achieved with the guidance of her Supports Planner Kodjo.