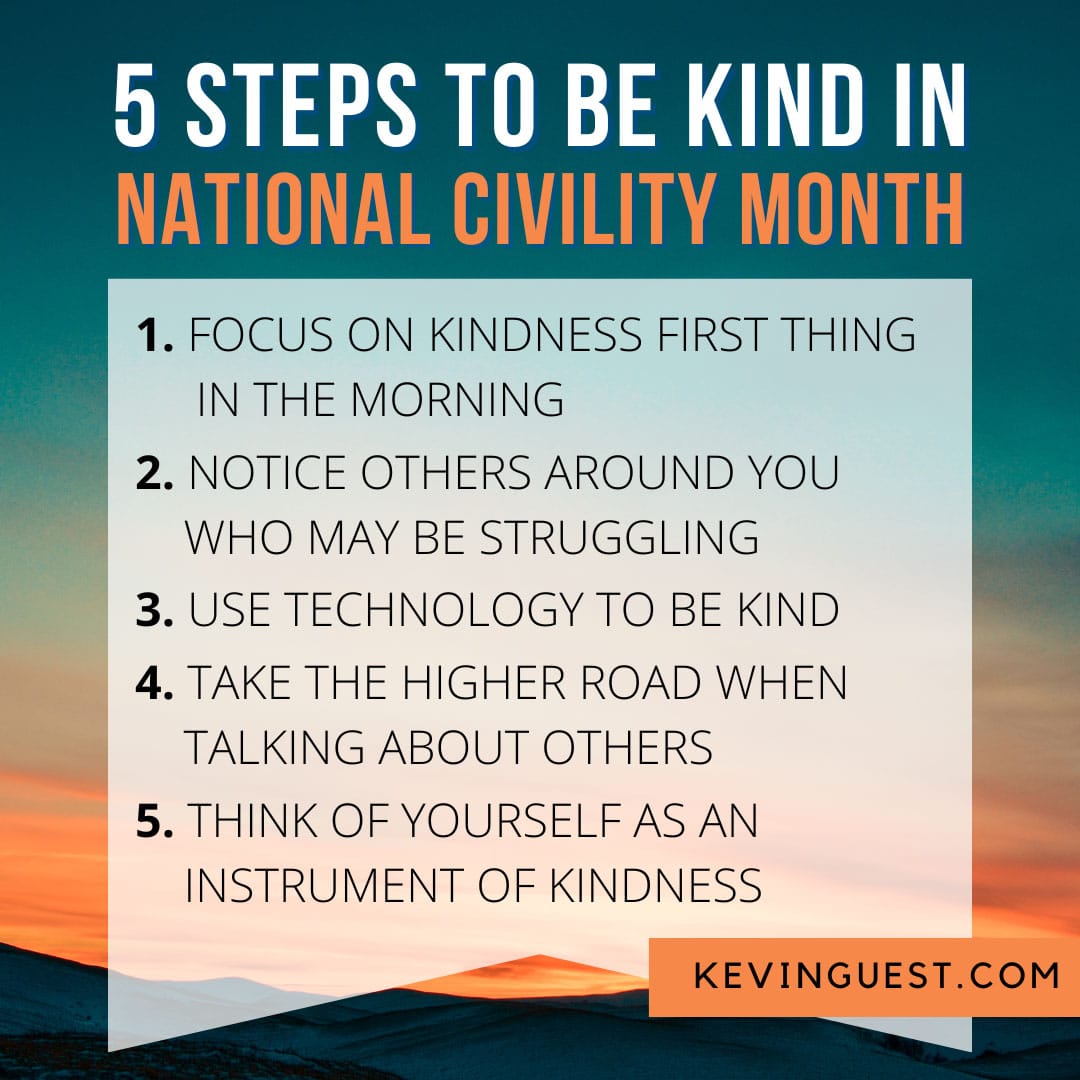 Be Kind
Some say, "Kindness is more than a word; it is a choice to act with love." SCI believes in the power of compassion, which is the key focus of National Civility Month, held in August each year.
Let's remember to be kind, show empathy, and respect. Read the Five Steps To Be Kind below by Kevin Guest, a musician and author of the book All the Right Reasons: 12 Timeless Principles for Living a Life in Harmony, at
https://ow.ly/2xrg50PGvFC
.