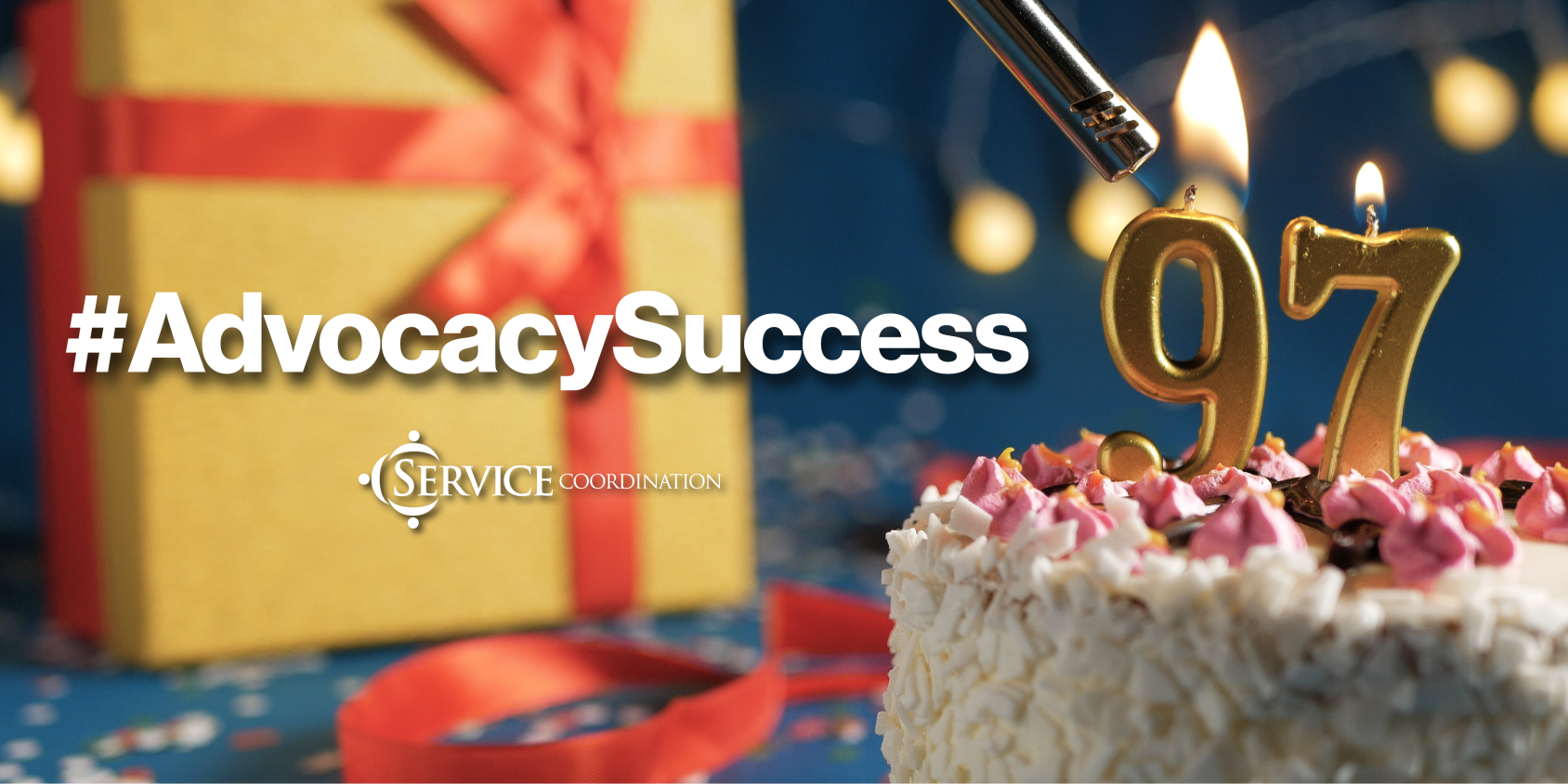 Ms. Odette's Story
Ms. Odette lives with her son in Montgomery County, Md. She spends most of her days relaxing and watching television and recently celebrated her 97th birthday!
Unfortunately, a recent diagnosis of dementia, anxiety, and depression led her son, Adel, to explore home health care options because he could no longer care for his mother alone.
Ms. Odette and her family were put in touch with SCI's Supports Planner, Qiyama, in 2022. Qiyama developed a plan to help address Odette's needs and goals. Her initial Plan of Service was submitted with supporting documentation and approved for 42 hours of support from caregivers each week. Odette and her son began to trust and rely on Qiyama's support.
Although extremely grateful for the 42 hours of support, Odette still needed additional hours. Adel was not able to leave her home because she is prone to frequent falls as a result of her dementia and is not safe on her own. Qiyama, Adel, and Odette developed a revised Plan of Service to reflect the additional hours needed to ensure that Odette was safe in the community. Unfortunately, this was denied by the Maryland Department of Health. 
Qiyama felt the family's frustrations and encouraged Adel to advocate for his mother. Odette and Adel knew Qiyama cared about her needs, so Adel decided to file an appeal. He went to the hearing before a judge and shared the details of his everyday life with mother. He expressed his fears for safety and her daily struggles. At the hearing, Odette was approved for ten additional hours —  a tremendous help to Odette and Adel!
Due to the additional hours, Odette can remain at home, and Adel is hugely grateful! Thanks to Qiyama's support, Ms. Odette can live at home where she feels comfortable with the support he needs in place, her safety and quality of life are ensured.