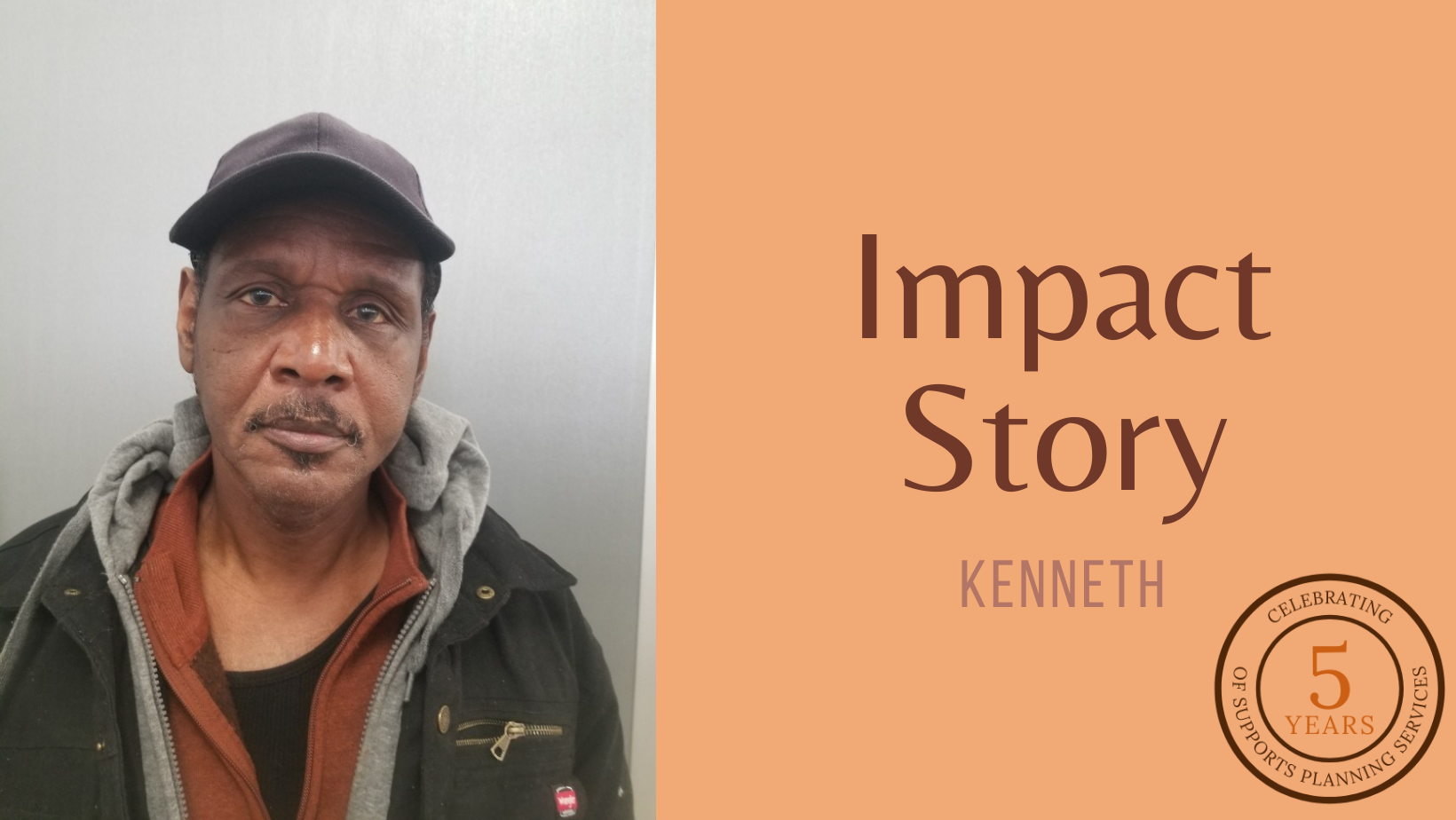 Kenneth's Impact Story
Like many people, Kenneth lost a beloved family member due to COVID-19. Shortly after moving from North Carolina to Maryland to live with his older sister, she soon contracted the virus and died. While grieving, the house he lived in was put up for sale, forcing him to look for a new place immediately. Kenneth was facing the possibility of being homeless and needed assistance fast.
SCI Supports Planner, Aysia was assigned to work with Kenneth in February 2021. Asia began helping him apply for services through the Community First Choice (CFC) program. In the following months, it became clear that she would have to provide even more assistance as Kenneth's living situation officially changed. "Kenneth reached out to me upset about his living situation – he truly did not know what to do," said Aysia. She immediately began researching apartments for Kenneth and was able to find a match. After calling and speaking with the manager on the phone, she scheduled an appointment with Kenneth and the property employee. Kenneth was placed on a 6-month waitlist and moved in with a friend. He remained hopeful.
On December 20, 2021, Kenneth called Aysia and told her that he was finally approved for the apartment and had received his keys. He was delighted and very grateful for her help. "I sure do appreciate you, and you never gave up on helping me and kept your word," he proclaimed.
Thanks to SCI Supports Planner Aysia, Kenneth could move into his apartment and receive the following services through the Community First Choice Program: Moms Meals, Personal Assistance, Personal Emergency Response System, and Nurse Monitoring.