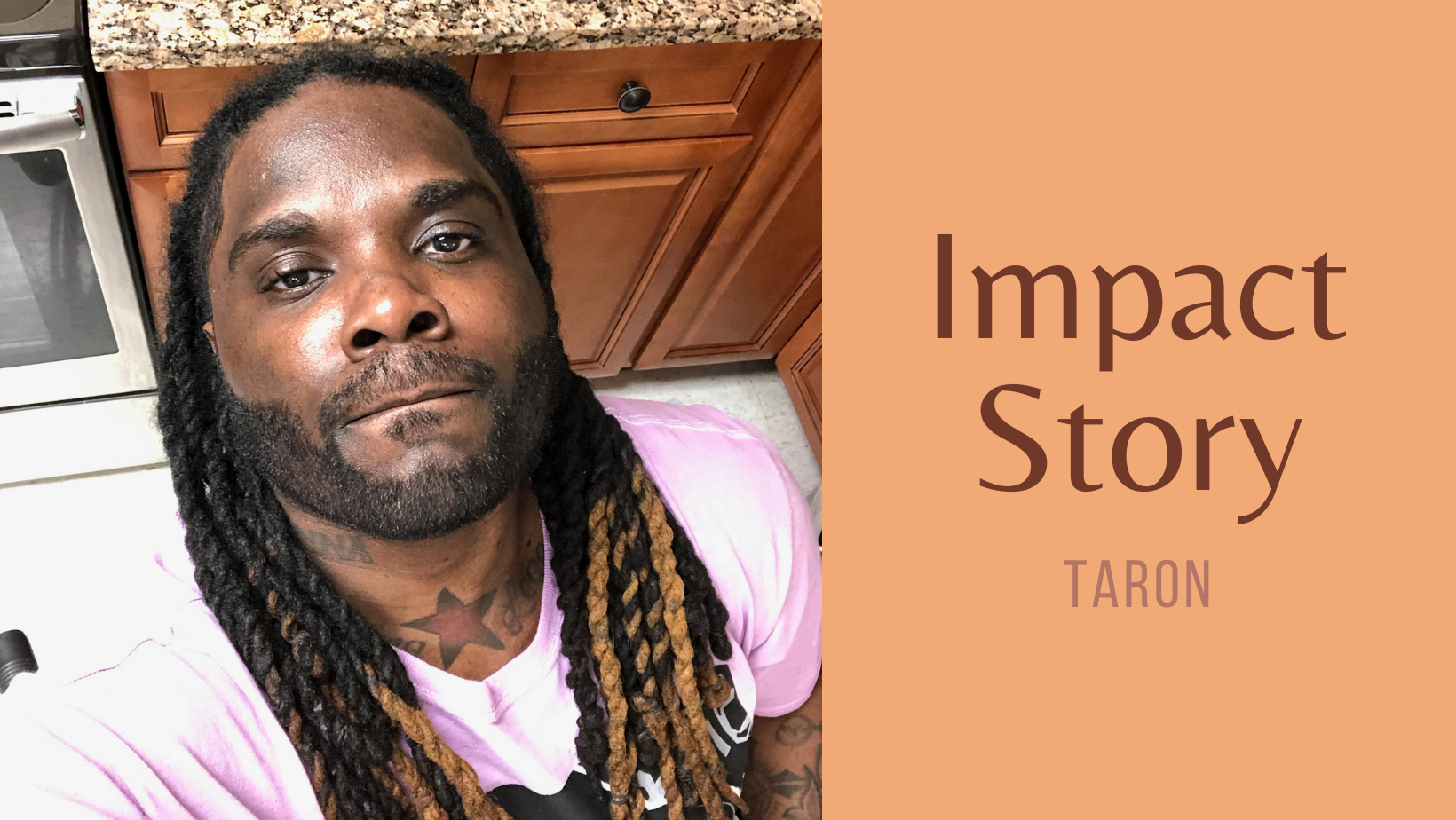 Taron's Story
Taron currently lives independently in an apartment in Prince George's County, Maryland thanks to Service Coordination. Taron is hardworking, motivated, and resilient! When Taron first started the process of receiving home and community-based services, he was in a nursing facility/rehab center. Following a car accident, Taron was admitted to rehab twice and became wheelchair bound. He is a strong advocate for himself and, during his second rehab stay, decided that he wanted to have more control over his life and transition back to the community. One of his major goals was to have his own apartment and to spend more time with his son.  
In November 2020, SCI Supports Planner, India began working with Taron. She assisted him in applying for the Community Options waiver, which would give him the ability to live in the community and receive the care that he needs. With the help of the Community Options Waiver and India, Taron was able to successfully transition into his own apartment, gaining his independence within the community, while receiving the necessary care he requires. Now Taron is also able to focus more on his life goals and less on and how his day-to-day health will be maintained.  
Taron is currently building a relationship with his son and has his own dog! With the help of his personal assistance and other services, Taron was able to get a car, which has allowed him to become even more independent in the community. Taron is now in the process of looking for a job in IT while he is in school for a medical coding certification and eventually finish his degree in cybersecurity. India helped Taron find resources available to that help individuals with disabilities find jobs and services to help him build his resume. She also showed him how to use job search engines and filter certain job criteria to meet his various skills, abilities to find the appropriate jobs he desires.  
Taron is so grateful for India's help. He acknowledges that she not only helped him to obtain his main goal of living independently, but also encouraged him to create, reach personal milestones, and career goals. Taron currently has 18 credits and about 3 years of courses remaining to earn his degree in cyber-security. He is still in the process of getting surgeries and treatments to improve his quality of living but has not let that hinder his dreams and goals!  
Through all that he has been through and even with physical limitations, Taron sets his goals high and does not let anything stop him. Taron is very thankful for Service Coordination and the support he receives through his Waiver services. We cannot wait to continue to see how Taron continues to grow as he advocates for his care and happiness!