We're hiring young leaders! Please help us spread the word…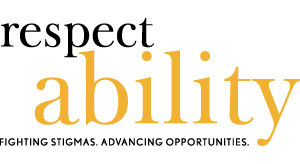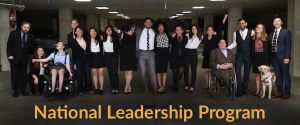 Fall 2019 Fellowships – We're Hiring!
As someone with a disability myself who knows that well-prepared and passionate leaders with disabilities are needed at decision-making tables, I wanted to share a key opportunity with you. We're looking for talented people with disabilities and their allies who have an interest in public service, running for office, advocating on Capitol Hill, working at a non-profit, or working in Hollywood or media.
Our unique National Leadership Program is an intensive Fall internship and training program that places people with disabilities and their allies on the fast track to careers in policy, communications or nonprofit management. Fellows work with mentors and professional staff, strengthening skills in advocacy and leadership as well as get hands-on training in public speaking, writing, social media and networking. The Fellowship enables our young leaders to gain critical skills to jumpstart their careers in public policy, media or advocacy. Alumni of the program have gone on to work at the White House, Congress, advocacy organizations, foundations, The World Bank and elsewhere.
Depending on the area of focus that they choose, National Leadership Fellows will have the chance to:
Enable diverse people with disabilities to get the skills and jobs they need for a better future.
Fight implicit bias and stigmas by promoting positive and accurate portrayals of people with disabilities in TV, films and the news media.
Educate philanthropists and nonprofits about how they can include people with disabilities equally in their work.
Reach out to candidates for Senate, Governor and the Presidency in a nonpartisan way that will encourage key conversations about issues that impact the 56 million people in America who live with a disability.
Include people with disabilities in faith communities.
There are opportunities for both paid and unpaid Fellowships. Paid fellows make $15 an hour and we hire nine of them each year. Unpaid fellows receive a monthly transportation stipend of $300. Lunch is provided daily for all Fellows. In addition, all Fellows participate in special presentations by guest speakers, get personal coaching on their writing and resumes, meet with elected officials and participate in strategic communications workshops.
Applicants must fill out the linked Google Doc Form and send their resume and cover letter to BenS@RespectAbility.org!
The Fall 2019 Fellowship starts on September 4th. If you're interested, send us your application soon so you don't miss out on this opportunity!
Respectfully,
Ben Spangenberg
National Leadership Program Director, RespectAbility