Veterans Services Stories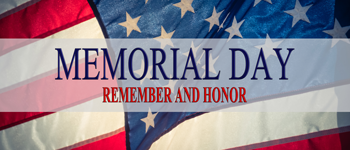 In honor of Military Appreciation Month we would like to share a few of our Veteran Service success stories:
Meet Zachariah (Zach) Bray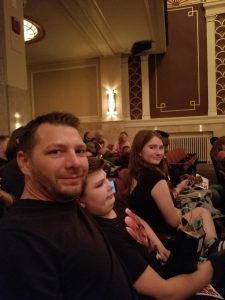 Zach enlisted and served in the U.S. Army from 2003-2009 and was deployed to Iraq. He took an oath to serve his country and keep freedom in the world. Other training included fixing Hum V's so the troops could utilize them in the cities and desert. Zach suffered physical and invisible injuries from his duty served. After his discharge, Zach lived and worked in Virginia and West Virginia. He was married and has two children.
The picture shows Zach and family enjoying the Comedy and Magic show on April 7th at the Weinberg Center in Frederick. Dinner prior to the show at Red Robin and tics for the show were from an anonymous donor.
In December of 2017, Zach was abandoned by his wife and left responsible for his daughter, who is 15 and son 10. They were homeless. Zach came to Hagerstown, MD where he hoped he could get help. Zach was referred for housing and other generic supports right at the holiday season. The Supported Services for Veteran Families (SSVF) program, through Alliance, Inc and SCI Veterans Case Management came to assist. Zach and the children received safe housing and financial supports through connections and referrals made to other non-profit charitable agencies and organizations in the Frederick and Hagerstown Veteran Support Network. SCI case management assisted in connecting Zach to other social services supports. Zach was also referred to SCI for DDA supports for his son, who has a diagnosis of Autism. Zach was able to get a car and develop a Person Centered Plan to get his family stable again. With the rigor of being a single parent and varying laws in different States, Zach has needed continued case management to navigate support systems.
Zach has many skills that are transferable to civilian life and looks to get back into the workforce with the right opportunity. Zach is getting financial supports through the VA for his service-connected disabilities, and continues to work on VA claims. Zach has also qualified for HUD-VASH housing which continues to assist with housing support and case management. Recently, Zach has a need for another car. Zach was introduced to a Vietnam era Army veteran that enjoys restoring cars and has a unique collection. Unfortunately, due to health issues he cannot continue that hobby. Zach has volunteered to restore one car for this veteran and his family to working order. The goal is to use the car for a summer vacation. In return, Zach is hoping to be gifted or negotiate a deal for a car for his use.
Meet William Grob (Bill)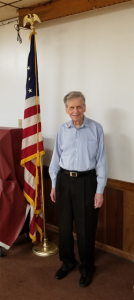 Bill Grob grew up in Baltimore and entered into military service out of high school. He is a Navy veteran who served our country through the Korean War from 1951 to 1956. Bill served on a naval vessel monitoring radar. He also served with the European Army of Occupation in France and Germany. After an honorable discharge from the Navy, Bill went into a successful career in sales. He met his wife, Judith while she was on a business trip in Laurel, MD in the 1990's. They decided to marry after a long distant courting and settle in Montgomery County Maryland. In 2004 they sold their residence and bought a condominium in Frederick Maryland where they currently reside. Bill retired in 2012 from sales from a company in Rockville, MD.
Bill enjoys listening to Jazz music and fine dining. Bill was referred to SCI Veterans Services through the Department of Aging, Senior Services Division in August 2018. An intake was completed and a person centered plan was developed for the veteran. Bill is currently receiving Veterans Case Management Services. He is receiving assistance with navigating through the VA benefits claims system for service connected compensation. He has signed up for the VA healthcare benefit, and was also currently linked with the local VFW post 3285 which assisted Bill with some costly Medicare expenses. Since Bill has decided to no longer drive a vehicle, he applied and is using the Frederick County Transit Plus program and the Taxi Assistance Program. Bill also enjoys going to the local Amvets post #2 for a casual lunch.
When asked how has his case manager has impacted his life so far, Bill responded "He has helped curtail my drinking and gambling". Bill has a wonderful sense of humor.