Updates: LTSSMaryland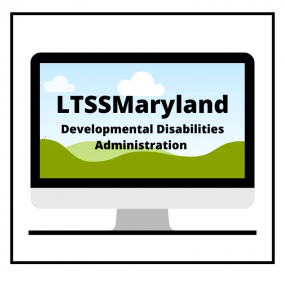 LTSSMaryland Pilot
The Maryland Long-Term Services and Supports (LTSSMaryland) is an information technology (IT) platform designed to support the implementation of the Developmental Disabilities Administration (DDA)'s approved Medicaid home- and community-based waiver services.
In December 2019, the DDA launched a pilot to identify and address any system challenges to support a seamless transition to LTSSMaryland and Electronic Visit Verification for Personal Supports services. The DDA is thankful to providers in the pilot for sharing their experiences with the new system and the internal adjustments they have made to align with the new system.
For more information about the pilot: LTSSMaryland Pilot Update.
---
LTSSMaryland Registration and Training
LTSSMaryland training sessions are currently available to help providers and their staff successfully navigate the system. Register for an LTSSMaryland training session.
All staff at your agency who will perform functions in LTSSMaryland should attend a training session. The DDA recommends agency staff members who will review and accept services to attend Program Training; agency leadership, who will manage staff in the system, should attend the Administrator Training.
Agencies with leadership and program staff who will perform dual roles in the LTSSMaryland system are welcome to attend both the Administratorand Program Training sessions.
Nearly 900 people from DDA provider agencies have attended an LTSSMaryland training session (as of Jan. 31).
For registration questions, please contact your Regional Professional Development Coordinator.
LTSSMaryland training webinars are also available:
Create and Manage Agency Staff Profiles
Service Authorization Referrals for Person-Centered Plans
Search and View Client information
For more information, tools and resources, visit the DDA LTSSMaryland page: bit.ly/LTSSMaryland.