Transformation Update – Launch of the Provider Transition of LTSS Advisory Group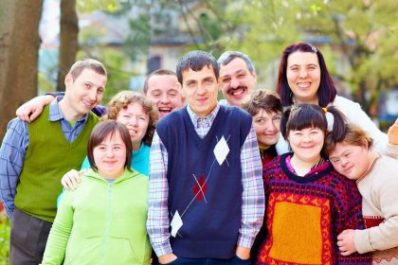 With the LTSSMaryland pilot beginning in December, and a larger roll out to begin July 2020, the Developmental Disabilities Administration (DDA) convened the Provider Transition of LTSS Advisory Group. Thirty-five people, including providers, Coordinators of Community Services (CCS), representatives from the Maryland Association of Community Services and family members, joined Deputy Secretary Bernard Simons and his leadership team to share recommendations for the phased implementation of the LTSSMaryland system.
LTSSMaryland is Medicaid's case management, enrollment, clinical assessments, service authorization, critical event reporting, claims submission, and Electronic Visit Verification (EVV) system for the majority of Medicaid's fee-for-service home and community-based services. Key DDA system modules include eligibility, person-centered planning, service authorization, billing and provider payment.
Systems like LTSSMaryland improve efficiency (through features like web-based access, integration with the state, reporting, alerts) and protect the privacy of people's records. LTSSMaryland is designed to support implementation of the DDA's Medicaid and home and community-based waiver services and new rates. The DDA recognizes the implementation of LTSSMaryland is a big change for everyone. The DDA is committed to collaboration so everyone can successfully make the transition.
The Provider Transition of LTSS Advisory Group discussed its guiding principles at the initial meeting held on November 8. Members agreed the implementation strategy must:
·     Be person-centered
·     Value providers as critical partners
·     Minimize harm to operations
·     Be concrete and achievable
Next, ideas were compiled for the transition. Members suggested ideas like an expanded pilot with volunteer providers going first, transitioning all, residential services first, and other ideas. Using the person-centered thinking tool "Working/Not Working," the group began to assess the pros and cons of each idea from the perspectives of people receiving support and their families, providers and their employees, CCS agencies and the DDA.
The group has two more meetings planned. First, there will be an interactive webinar, where the group will learn about the nuts and bolts of the LTSS system, including how it will work with services that require Electronic Visit Verification. Following the webinar, there will be a day-long working session. The working session includes a demo of the LTSS system and a person's journey from person-centered planning to service implementation. Further discussion on implementation ideas will take place and will be ranked based on the group's guiding principles. Essential provider training and operational support will also be discussed to draft the implementation strategy. Outcomes of advisory group meetings will be included in the Transformation Newsletter.
The DDA appreciates each working group member who is participating in this effort.