Recap of the 2019 MACS Awards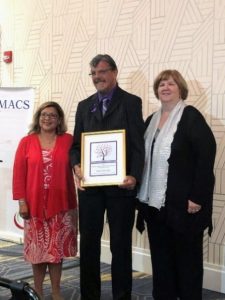 Team Members of SCI attended the MACS Annual Awards along with SCI nominee Melvin "Mel" Riebe, Jr. for his achievement of bringing awareness of epilepsy to the public. Melvin "Mel" Riebe, Jr. enjoys helping others and is particularly passionate about sharing his knowledge of epilepsy. Believing in the need for epilepsy awareness, he decided to tell his personal story by becoming an author. His book titled "Living with Epilepsy", was published and released in January of 2019 and is available on Amazon and in Barnes and Noble. Mel leads a very active life. For the past 15 years he has worked at Home Depot. On his day off he and his wife enjoy spending time together and like to travel to the eastern shore to visit with their children and grandchildren. Mel is also an Abilities Network Board Member.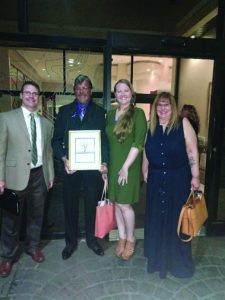 While working full time and attending monthly board meetings, Mel is writing his second book, which he hopes to have published by the end of this year. Learning about Sam's Law, which was passed in Texas to make sure that seizure education and training is mandatory for all school staff, Mel began contacting Maryland schools and local government and is advocating for Sam's Law to be required in Maryland schools to protect the health and well-being of all students with epilepsy. He is also a Purple Day Ambassador through The Anita Kauffmann Foundation, which promotes awareness of epilepsy through awareness initiatives and events in their community. His dream is to help find a cure for Epilepsy!
As we approach the end of the Fiscal Year, we want to express our sincere appreciation for each and every one of you. It is because of you and the important work you do, that we are able to have a positive impact in the lives of the people we support. These are just a couple of the many compliments we receive on a daily basis.
"Mr. J said that you have been such an important part of their lives for the past 4 years. He knows that he can count on you to help with anything, and that you are kind, and honest, and so respectful to SS and his family. He mentioned how you helped their family a few years ago when they were almost homeless, and how much that means to them still. Since this is his TY year, he also feels very confident in their next steps, moving into adult services, and how smoothly this transition has gone with your hard work and support. He was so gracious and appreciative – and it was very clear how impactful you are for SS and his family."
"The Coordination of Community Services (CCS) has been fantastic during the entire time that he has been LK's coordinator. He is truly a support to our entire family. When our family differed on what was best for LK, the CCS investigated a myriad of options so that we were able to evaluate each. He spent many hours with me on the phone – sometimes talking about LK's supports and sometimes just being my support and listening to my concerns. He held all parties to their agreed-upon deliverables and worked through many conflicts, always with professionalism. I felt at all times that he held LK's best interests at the forefront and was willing to do whatever it took to find the right solution for him."