Recognizing Marlene Hendler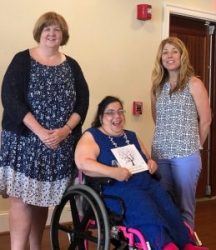 Service Coordination, Inc. recognized Marlene Hendler at the MACS Volunteer Recognition event for her tremendous volunteer work. Marlene has served on the SCI Board of Directors for the past 5 years and is part of the Steering Committee, which reviews policies to ensure they meet guidelines and they are complaint. Marlene also receives services from Service Coordination.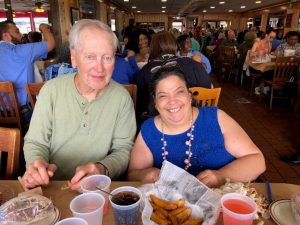 Marlene is very involved, serving as Chair of the Citizens Advisory Committee for Accessible Transportation and Co-Chair of the Title 6 and Safety Committee. This committee works with the Mass Transit Administration (MTA) and presents ideas for future planning. The committee also monitors the quality
of MTA services, promotes policies in support of
accessible transportation, and assists in the training
for MTA drivers. As Chair of the Regional
Transportation Agency (RTA), Marlene has been working to improve the services that RTA is offering with the routes in Howard County and was recently featured in the RTA booklet. Marlene is a member of the Consumers for Accessible Ride Services (CARS) Committee for Disability Rights Maryland and makes recommendations to the Maryland Transportation Authority (MTA) to solve issues with mobility. CARS recently received an award from the Baltimore City Commission on Disabilities for being transportation advocates. In addition, Marlene serves on the Transportation Sub-Committee of the Baltimore City Mayor's Commission on Disabilities.
Congratulations Marlene!