December Organization Changes: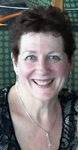 Please join us in congratulating Bonnie Griffith on her promotion! On Monday, December 17, 2018, Bonnie will be starting as our new administrative assistant supervisor. Bonnie will provide leadership and direction to all current DDA program AAs initially, with a plan to broaden to include all programs' AAs. In addition to her almost seven years with SCI, Bonnie has provided leadership to administrative and operational teams in several sectors including direct service providers, education, and finance.
With Bonnie's transition to this new role, will also come a transition in overall leadership of our administrative support team. To better align with the understanding that our administrative support is critical to the quality of our services to people, the administrative assistance team will move in the organizational structure from program oversight to quality systems oversight. Specifically, Kristen Ryan (Quality Systems Manager) will provide support and supervision to Bonnie.
As we transition, you will "see" new AA faces and some changes in responsibilities along the way with the end goal of providing the best administrative support of coordinators and planners doing amazing work for people in our communities. Please follow up with your supervisor if you have any questions.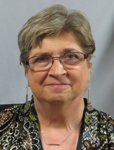 Please join me in welcoming our new Finance Director, Gerrianne Hammond. Gerri comes to us with experience in both non-profit and government sector finance, as well as work as a certified public accountant (CPA). She has been working periodically with our outgoing finance director and others to ensure a smooth transition, and starts full time with us on Monday 11/19/2018.
Please stop by her office and introduce yourself next time you're in Frederick!