Maryland Medicaid to Cover Hearing Aids & Cochlear Implants for Adults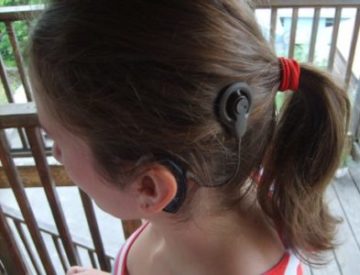 Since July 1, Maryland Medicaid now covers hearing aids and cochlear implants for adults, which were previously only provided under Medicaid to children (under 21 years old).
On October 12, Maryland finalized the regulation governing how these items will be covered (available in the Maryland Register here). In contrast to the proposed regulation, people for whom it is medically necessary may receive bilateral hearing aids, cochlear implants, and auditory Osseo integrated devices (also known as bone-anchored hearing aids, or BAHAs) – one for each ear. The clinical coverage policy provides more guidance on what it means for these items to be medically necessary, but it factors in your need to use a hearing aid in school, work, or community settings. The Provider Manual will also assist medical providers and Medicaid beneficiaries in obtaining these crucial hearing devices.
Disability Rights Maryland (DRM) has been working with a team of pro bono attorneys at Sidley Austin on this issue for several years, as we believe that covering these items only for children was discriminatory.
We are hopeful that covering hearing aids and cochlear implants for adults on Medicaid will help thousands of Marylanders who desire these hearing devices in pursuing employment opportunities and engaging with their families and communities in a manner they choose.
The Governor's Office of the Deaf and Hard of Hearing deserves appreciation for its efforts in support of this change, as do our pro bono partners at Sidley Austin. We congratulate the state in moving forward to provide these crucial opportunities for hearing services.