Maryland Food Bank – Thank You!
To The SCI Team members from the Baltimore City catchment for volunteering your time and sweat on Saturday, October 30th! They were part of a team that processed 3800 pounds of food which equates to 3168 meals to hungry Marylanders.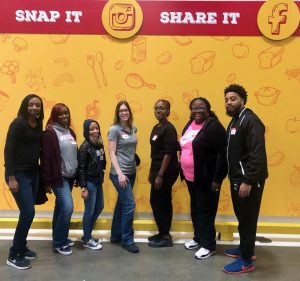 From Left to Right on the photo with the yellow background — Elisa West, Shaniah Cherry, Bianca Almeida, Amber Almeida, Jessica Jordan, Lisa Smith, Byron Dixon.
Thanks so much for your support.