Long-Term Services and Supports (LTSS)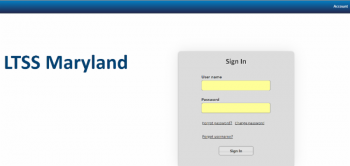 The DDA continues to work aggressively on the development of additional LTSS (Long Term Services and Support System ) functionality to further the long-term goals of creating a more flexible, person-centered, and family-oriented system of supports so that people can lead full lives. We wanted to provide a quick update on the roll-out of this important functionality.
July 2019 – New Waivers and Detailed Service Planning Functionality
The next major release of the LTSS system will include functionality for the DDA's Community Supports and Family Supports waivers which are currently managed outside of the system. It will also include detailed service planning tools and authorization functionality necessary to support the provision of new services authorized in the waivers and the coming transition of the provider payment system. This release has been delayed slightly, but is planned for late July (7/22) and all Coordinators of Community Services (CCSs) are being trained on how to use this new functionality. Starting in late July, all individuals will begin having services planned using this functionality.
December 2019 – DDA Provider Billing Pilot
To help minimize risk associated with service billing through LTSS, the DDA is planning to conduct a limited pilot beginning in December. While the pilot will use full billing functionality in LTSS, it will be limited to a small subset of providers and individuals receiving DDA services. The pilot will begin in December and run through July 2020. Additional information will be provided directly to providers and individuals who will be participating in the pilot.
February 2020 – Electronic Acceptance of Service by Providers
To reduce service authorization errors and speed the process of revising plans as needs change, DDA providers will be able to electronically accept services and review plan authorizations in LTSS beginning in February 2020. In advance of this functionality going live, DDA providers will be training on how to use the LTSS provider portal.
July 2020 – Provider Billing and Payment through LTSS
Beginning in July 2020, DDA providers will bill for all services through functionality in LTSS and will receive payment for services rendered under the new rates and payment process. As part of this effort, DDA continues to work with a small group of providers to discuss the functionality and help to ensure that it is as user friendly as possible for all providers.
Below is a high-level overview of the DDA LTSS release timeline for the next 18 months. We will continue to provide updates as we approach each of the major milestones in this schedule.