How do I choose a Coordinator of Community Services Agency?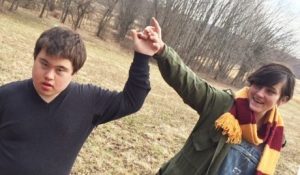 A letter will be mailed to you explaining your right to choose your CCS provider. The letter will include information about each of the CCS agencies within your region and a form that you need to send back to your DDA regional office indicating your choice.
You have 30 calendar days from the date noted on the letter to make your decision otherwise a CCS agency will be automatically assigned for you. However, you can decide to change your CCS agency at any point for any reason.
It's your choice!
Here are some general points to consider as you make your decision.
1. It is all about you!
Choosing a CCS agency may seem hard, but it's important to first remember that this process is all about you and what's important to and for you. Think about the things you want to do in life. Are there places you want to go? Certain people you want to be around regularly? Are noisy environments frustrating for you? Do you want a job? How do you want your CCS to work with you?
2. Time to investigate!
The DDA provides information about each approved and active CCS agency on the website https://dda.health.maryland.gov/Pages/CCS%20Providers.aspx . Additionally, you may know other people and families who are receiving CCS support and may want to ask them for recommendations. Ask the agency questions! Questions may include:
How many other people will my CCS work with while they work with me?
How do the CCS's respond to things that happen after normal work hours?
How often do CCS's change at your agency?
3.  Decision Time!
It is a good idea to include your family, close friends and other members of your support group when you are ready to make your decision. Review your interviews and take time to evaluate how you feel about the responses you received. After all, the CCS agency will be charged with helping you navigate through the DDA system, which can some times be challenging.
Did you feel respected and your needs valued?
Which agency best understands your need and wants?
Which showed dedication to helping people reach their life goals?
What happens when I need to make a change?
It is important that you assess the quality of services you receive from your CCS on a regular basis. The DDA will be conducting ongoing satisfaction surveys with the goal of assessing and improving the relationship between you and your CCS.
Is your CCS agency meeting your or your family member's needs? When you question whether you have chosen the right CCS or CCS agency, there are steps you can take:
If you have already attempted to fix the situation with your CCS unsuccessfully, call to speak with your CCS's supervisor. Sometimes, the CCS needs direct support in understanding what's needed from them to address your concerns. This might just require additional training.
If issues remain unresolved, the supervisor may assign another CCS within the agency to support you. The agency should want to work with you.
Sometimes, you may decide that you want to choose another CCS agency and there are various reasons for this. There is no penalty or negative consequence for choosing another agency. For example, there may have been a time where you decided that your family physician was not the best fit for your family's needs. Perhaps they had limited experience supporting a person with disabilities. You may have researched to find a new doctor. It's your right and your choice.
It's your choice!
If you have decided that you want to choose another CCS agency, the process is simple!
Call your DDA regional office and let them know you wish to choose another CCS
Western Maryland Regional Office
240-313-3877
Central Maryland Regional Office
410-234-8223
Southern Maryland Regional Office
301-362-5101
Eastern Shore Regional Office
410-572-5924
If you already have chosen your new CCS agency, the DDA will send you documentation to sign.
If you need time to make a decision or need to know your options, a choice form and this guide will be made available to you.
Please contact your Regional Office if you have any questions!