Community of Practice Supporting Families – Charting the LifeCourse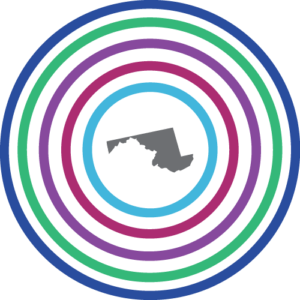 The Supporting Families Community of Practice hosted its 2019 Annual Meeting on June 25 and 26 at the Hussman Institute for Autism in Catonsville. Deputy Secretary, Bernie Simons and the MD CoP Statewide Leadership Team welcomed the National CoP Consultants and the Lewin Evaluation Group to celebrate and review our work of the last 3 years.
The National Consultants assisted MD in strategic planning to strengthen its structures, Leadership Team and Local CoPs to enhance its work to better support MD families and their family members with intellectual and developmental disabilities across the lifespan. The Lewin Evaluation Group, contracted by the Administration on Community Living (ACL) to evaluate the activities of the National CoP, asked to observe and learn about the unique work we've done.
The MD CoP for Supporting Families looks forward to sharing its plans and strategies to enhance the lives of families and their family members in the upcoming year. Stay tuned…
To learn more, please contact Mary Anne Kane Breschi by calling (410) 767-8880 or by email at mary.kane-breschi@maryland.gov.