A Challenge to American Business – Including People with Disabilities in Talent Pipelines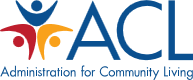 The Administration for Community Living (ACL) invites businesses to compete for cash prizes to help expand the recruitment and retention programs for workers with disabilities. ACL seeks innovative models to help businesses across the country reach a wider talent pool and to create more opportunities for employment for people with disabilities.
The Challenge:   ACL believes that businesses are best suited to develop innovative solutions for hiring and retaining workers with disabilities. There are three phases of the competition with cash prizes awarded at each phase. The cash prizes serve as seed money to help refine, develop, test and implement concepts.
The Grand Prize is $100,000. All winners will travel to Washington, D.C., be mentored by experts in the field and promote their business innovation models.
The Deadline: Proposal are due by February 14, 2020.
Visit acl.gov/challenge for more information.