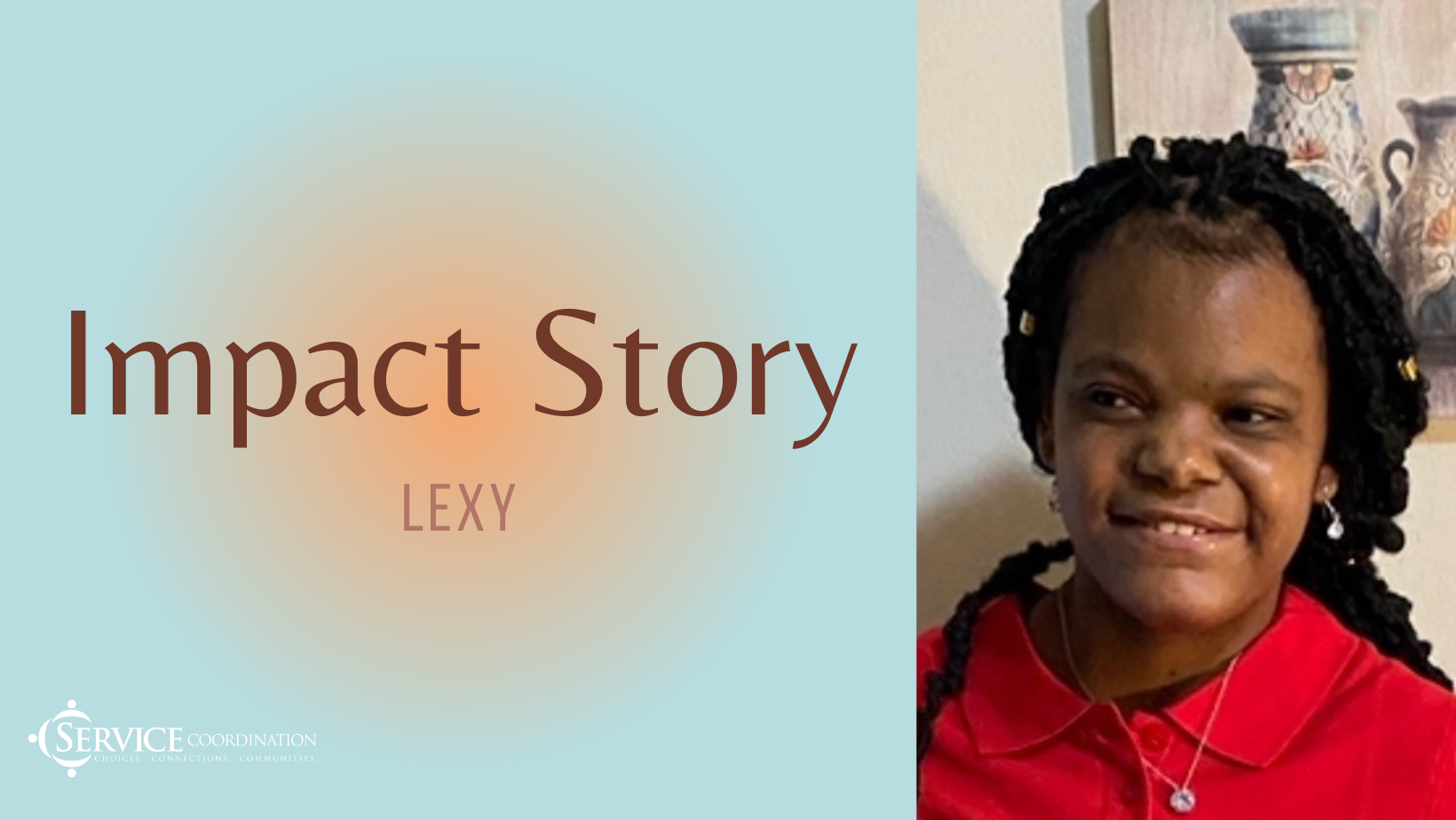 Socialization and independence are essential for Lexy, a bright, young, and spirited Marylander. Lexy and her family were at a loss for what they could do as high school graduation was approaching. Lexy's mother felt that Lexy thrived in high school due to the social environment and believed it also provided structure. Lexy enjoyed being within the community amongst family and friends and participating in various daily activities. Her mother wanted her to continue these activities but was unaware of any after-school programs and unsure of the next steps.
Lexy was assigned to Arlonda in 2022 and helped her receive services from Community First Choice (CFC). As graduation approached, Arlonda worked to find Lexy social and engagement opportunities. Arlonda researched options and provided information to various programs inside and outside the CFC program. After much research, Arlonda shared a program called Medical Day (MDC) with Lexy and her family. Lexy's mother was unaware that these options existed. After learning about the program, Lexy and her mother believed this opportunity would be an excellent chance for Lexy to continue working on her independence and socialization skills. Arlonda assisted Lexy with the necessary enrollment process, and Lexy was accepted into the program.
Lexy finally graduated high school and is now attending an MDC group in Maryland – she loves it! She has also started riding the Metro Access Van to and from the MDC group independently. She is happy to be in a social environment and has independent opportunities. Arlonda also assisted Lexy with a few additional CFC program services, including personal care and medical supplies. Without the assistance of her SCI Supports Planner, Arlonda, Lexy may not have known about these services in her community. These programs have been an excellent help for Lexy in managing her everyday life and gaining independence. Lexy and her family are so appreciative of Arlonda and her support.