Be sure to visit us at these events:
SECAC Annual Resource Fair
Rock Creak School
191 Waverley Drive, Frederick, MD
Saturday, March 17th
10 am – 2 pm
---
Resource Fair for young people
with disabilities & their families
The Jewish Federation of Greater Washington
Abraham S. & Minnie Kay Conference Center
6101 Executive Blvd. North Bethesda, MD
Sunday, March 18th
1:00 pm – 3:30 pm
---

Don't Miss Out & Attend!! Registration is still open
Howard County Transition Symposium
March 24, 2018 from 8am – 4:30pm.
Cedar Lane School,
11630 Scaggsville Road, Fulton, MD 20759
Registration is still open online can be found here and on-site registration will be accepted!
---
Transitioning Youth Expo, Saturday, April 7, 2018, 8:30 a.m.-1:00 p.m.
Bel Air High School | 100 Heighe Street, Bel Air, MD

---
2018 Spring Transitioning Youth Fair
Prince George's County Transitioning Youth Fair
Largo High School
505 Largo Road ~ Upper Marlboro, MD 20772
(next to Prince George's Community College)
Thursday, April 19, 2018
6:00 PM – 8:30 PM
---
TRANSITION FAIR  & WORKSHOP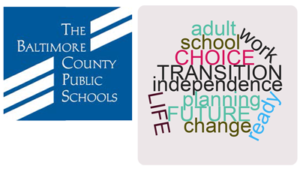 FOR PARENTS OF STUDENTS WITH IEPS
AGES 14 – 21        
MAY 9, 2018,  1:00 – 5:00 PM
ABILITIES NETWORK
8503 LASALLE ROAD, TOWSON 21286
RSVP: akennedy3@bcps.org