Small Grants and Event Sponsorships Funds Available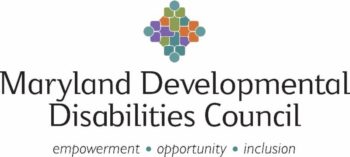 Did you know that the Maryland Developmental Disabilities Council Funds Small Grants and Education and Training Events?
What is a Small Grant?
Small Grants support initiatives and activities that are consistent with the Council's mission and will have an impact that lasts beyond the period of time the grant is funded.  Activities must benefit more than one individual or family.
Small Grant Information and Application 
What is an Education & Training Event Sponsorship?
Education and training sponsorships support events that:
1) empower Marylanders with developmental disabilities and their family members to impact issues that affect their lives and the lives of others by increasing their knowledge, skills and capabilities
and/or
2) increase the knowledge, skills and capabilities of professionals and others in Maryland to support and include individuals with developmental disabilities in community life.
Event Sponsorship Information and Application
Submit Small Grant and Event Sponsorship requests any time. Applications must be submitted well in advance of the start date of the proposed activities. Requests cannot exceed $2500. 
Read about Small Grants and Event Sponsorships the Council funded in 2016.