Responses to Questions about the Rate Study

Rate Setting Study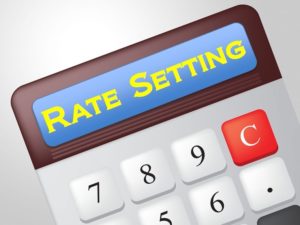 Recently, the Developmental Disabilities Administration (DDA) was required to conduct an independent, cost-driven study, develop and implement a plan, provide for specified payments, develop a billing and payment system, establish a payment schedule, and consult with stakeholders. This rate setting study marked the first time the provider rate structure has been reviewed in at least two decades.
Johnston, Villegas-Grubbs and Associates (JVGA) was contracted to facilitate the rate study under the oversight of the DDA. JVGA used the "Brick™ Method" to design rates for services – a systematic approach to rate setting used by county and state governments, as well as federal programs.
A series of town hall meetings were held in each of the Developmental Disabilities Administration's four regions Nov. 13 – 16 for stakeholders to provide input on the results of the study. Stakeholders were given the opportunity to email questions to RateStudyInfo.DDA@maryland.gov.
The questions received by email about the rate setting study and the responses are now available for review on our website or by clicking here.