December Employment First Webinar: Using Assistive Technology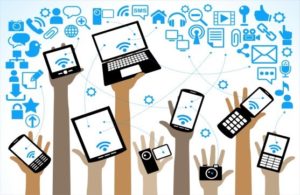 Register and join us for DDA's December Employment First webinar. Staci Jones, DDA's  Employment Services Coordinator, will be joined by The Arc of Baltimore's Director of Assistive Technology & Information Systems, Daphi Steffin.
During the webinar, participants will hear all about what Assistive Technology is, how it can be accessed and how it can be used when supporting people to become connected members of their community.
Date: Friday, Dec. 21
Time: 10 a.m.- 12 p.m.
Webinar Recording: "Bringing it all Together – Part II"
If you missed November's webinar, you can find the recording, along with a downloadable PPT by visiting DDA's archived webinar page. 
This webinar will move beyond basic service definitions, to include multiple scenarios that will help bring the new service delivery system to life.