DDA's Frequently Asked Questions about Self-Directed Services

Self-Directed Services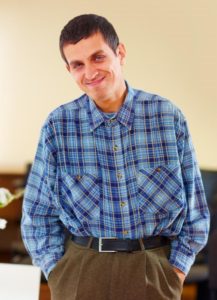 Traditionally people with disabilities did not have the say or control over their lives. From choosing who they lived with, deciding how they spent their day, participating in the community in ways they wanted to, and spending time with people important to them, were often not the foundation to them receiving services. One's deficits, funding restrictions, and a "cookie cutter" approach was the norm for developing service plans.
Self-Directed Services flips the way service plans are developed upside down. People with disabilities are now saying: what makes a good day for them, if they want to live with others and with whom, deciding what participating in the community means to them, and saying who is important for them to spend time with. These factors are now the foundation to service plans.
To learn more about self-directed services, visit our website or click on the here for Frequently Asked Questions.