DDA Employment First Webinars – Supported Decision Making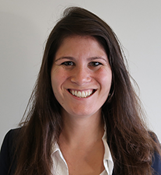 Joining us for our May Employment First webinar is Megan Rusciano, a staff attorney with Disability Rights Maryland. Megan will be discussing alternatives to guardianship, including supported decision making. These are important discussions as we support people to become participating members of their communities.
Date: Friday, May 18, 10:00am-12:00pm 
Click here to register for this webinar.
Please join us for part two in our three-part webinar series on "Community-Based Day Services as a Path to Employment."  The ODEP SME, Sara Murphy, will be presenting resources for both management staff and direct support professionals in this webinar series.
Date:  June 15, 1:00 pm – 3:00 pm 
Topic 2: Setting meaningful goals and documenting progress in community settings. Hear about individualizing services in group settings, assessing skills and setting person-centered goals, rural vs. urban services, tapping into community resources to teach skills, documenting progress and data collection.
Date:  July 20, 1:00 pm – 3:00 pm
Topic 3:  Managing community-based services: A completely different ball game. Hear about marketing community-based services, scheduling and supporting community-based staff, using technology to connect your team, and funding services in Maryland.
Sara Murphy, M.A., is a Senior Associate at TransCen, Inc. and the Director of TransCen's WorkLink program, a nationally-recognized, employment service for job seekers with disabilities. She has a bachelor's degree in Behavioral Disabilities/ Special Education from the University of Wisconsin-Madison and an master's degree in Special Education and Rehabilitation Counseling from San Francisco State University. For the past 30 years, Murphy's focus has been on school-to-work and employment for individuals with disabilities. She has extensive experience in transition and direct services, customized employment, employer engagement, program development and service transformation.
As part of TransCen's consultation team, Murphy provides technical assistance and training for a number of state agencies, school districts and service providers across the country. She also participates in federal and state initiatives, including the Social Security Administration's Youth Transition Demonstration Projects, Department of Labor's Office of Disability and Employment Policy (ODEP) Customized Employment Demonstration Projects and the California Employment Consortium for Youth (CECY).