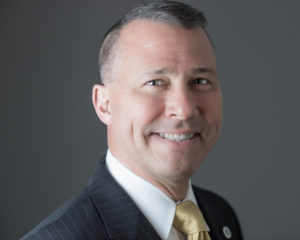 For more than 34 years, Service Coordination, Inc. (SCI) has supported the choices of people and worked to identify available resources. We began as one of the nation's first independent case management provider agencies serving people with intellectual and developmental disabilities. We believed then, and maintain our belief, that services should be tailored to meet the desires of people and their choices.
People who receive Case Management in Maryland now have a choice of his or her provider. Choice has always been the foundation of our services and we are excited to support this important decision. We remain dedicated to honoring an individuals' options and supporting his or her wants and needs. SCI is a nonprofit case management agency. This means we do not operate to earn a profit, but rather to support community members in need of our services and to fulfill our mission of providing quality support services.
As a nonprofit organization, we are governed by a Board of Directors consisting of a volunteer group of community members. They oversee our organization to ensure that we adhere to this commitment to the community. SCI is the most experienced case management provider in the state of Maryland with more than three decades of experience. We operate by listening to people's wants and needs. We always listen first, support the development of a plan and search for connections that can lead to improving one's quality of life. The dedication of our extremely committed team members and invaluable support from our Board of Directors and community partners make this possible.
Our team members work directly alongside the people we help serve. On average, our staff have 6 years' experience and are highly educated. Our work force service model includes equipping our team members with the appropriate mobile technology to perform their work anywhere, thus providing greater convenience, accessibility, and flexibility in our services. SCI takes great pride in our level of service for each individual who can benefit from our services.
June 30, 2016 marked the end of our 2013-2016 strategic plan and the beginning of the 2017-2019 campaign. Our first strategic plan for the organization was developed in 2008 as a means to advance a three-year strategic direction. At the conclusion of each interval, it provides us the opportunity to review and update the plan which continues to evolve our organization. Towards this end, we convened a Strategic Planning Taskforce to help in the review and update of the plan including our mission and ten-year vision statement.
We have earned the Maryland Association of Nonprofit Organizations Standards of Excellence Tier II Certification which demonstrates our organization's foundation and management expertise. Our mission, experience, and commitment to honoring an individuals' choices help us provide the best case management services. If we can assist or help explain anything regarding the Developmental Disabilities Administration (DDA) choice process, please let us know.
– John Dumas, Executive Director
SENIOR LEADERSHIP:
John Dumas, Executive Director
jdumas@sc-inc.org
John Whittle, Associate Executive Director
jwhittle@sc-inc.org
Allan Sheahen, Program Director
asheahen@sc-inc.org
Marc Weinstein, Central Region Director
mweinstein@sc-inc.org
Tenneille Aleshire, Western Region Director
taleshire@sc-inc.org
Mindy Propst, Program System Director
mpropst@sc-inc.org
Tom Evans, Finance Director
tom.evans@sc-inc.org
Charles Brehm, IT Director
cbrehm@sc-inc.org
Karen Dalton, PHR, Human Resources Manager
kdalton@sc-inc.org
BOARD OF DIRECTORS:
Carl Hildebrand, Past President
Teresa Berman, President
Michelle Wright, Vice President
William Stack, Treasurer
Paula Blue, Secretary
Randi Bocanegra, Director
Jordan Edgley, Director
John Halley, Director
Marlene Hendler, Director
Allen Kampf, Director
Judith Simms,  Director
Eric Zimmerman, Director